Advisory Body on International Affairs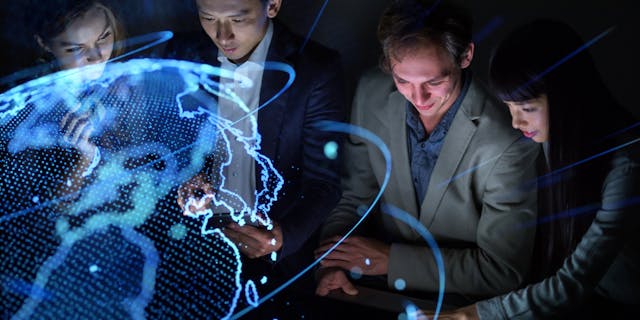 The Advisory Body on International Affairs (ABIA) aims to establish and strengthen FIATA's relations with international organisations and multilateral institutions such as the United Nations, World Bank, Asian Development Bank, and key NGOs – directly or indirectly connected with international trade and the logistics industry. ABIA seeks to support FIATA in enhancing its global presence and awareness.
In this context, the role of ABIA is twofold:
to identify and monitor the most important and relevant aspects for the freight forwarding sector in international affairs, being those where FIATA should intervene to improve the position of its members, such as in international fora or organisations, new agreements, policy initiatives, or key international developments and events.
once these key aspects are identified, to provide recommendations to the FIATA Presidency and to develop the necessary support for national associations, under the guidance of the Presidency and with the support of the FIATA Headquarters.
As an advisory body, ABIA may also be required to cooperate with other FIATA Institutes and Bodies to fulfil its mission.
How to join
ABIA members are nominated delegates from FIATA Association Members with proven relevant expertise. They are expected to have a thorough understanding of international affairs in relation to international trade and the logistics industry, as well as of the current global challenges faced by the freight forwarding industry. They are expected to actively participate in ABIA's meetings and contribute to ABIA's activities.
FIATA Association Members interested to nominate a delegate to join ABIA should contact the Headquarters at info@fiata.org. As per the FIATA Statutes, ABIA members must be nominated by the Chair and their office must be confirmed by the Presidency.
ABIA usually meets twice a year at the FIATA HQ Meeting in March and FIATA World Congress in September/October, with additional online meetings taking place throughout the year if required.